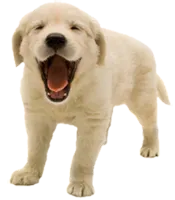 You may have heard about us as Affordable Pet Dental Plus and you may have noticed that we are also now Union Animal Hospital. Rest assured we are the same family owned veterinary clinic we have been but we are in the process of changing our name to reflect more accurately that we are a full service veterinary clinic and not just a dental office. Over the next few years you will see us phase out our original name in favor of our new more accurate name Union Animal Hospital, where we work together to keep your pet's healthy.
When you are looking for a veterinary care clinic you should be able to count on superior care and excellent service. At Union Animal Hospital in Spokane WA have assembled an expert team of veterinary professionals to bring you the best possible healthcare for your pet. Call 509-535-4903 to schedule an appointment and we will find a time that is convenient for you.
Annual comprehensive exams are the first step in preventing unexpected ailments from creating pain or problems for your fur family. This is an in depth full system exam that is advised on all our patients at least once per year. In addition, most pets should have preventative wellness blood testing and professional dental cleanings every 6-12 months. Our trained Veterinarians and staff will check the health of your pet from head to tail, and you will be very happy you came to Union Animal Hospital. If you are only looking at having a high quality affordable dental cleaning for your pet at our office you can opt for a pre-dental examination. This will allow our Veterinarians to perform a pre anesthetic examination of your pet and check your pet's mouth to determine if a cleaning alone is needed or if there are signs of bigger problems that may require oral surgery. If your pet is not feeling well or you have other concerns is best to discuss these with the veterinarian during you examination to ensure your pet is healthy enough for a dental cleaning.
Bring in any medical history you have of your pet when you come to our vet clinic. It's best to keep a journal of your pet's health throughout his or her life, including behavioral shifts. If you have something like this, share it with our team. If not, let us know everything that you think will be important. Our Veterinarians can still work with whatever information you have.

In some circumstances, our veterinarians will refer you to a specialist who has advanced expertise in areas such as internal medicine or surgery.
For more information about our office please check out our